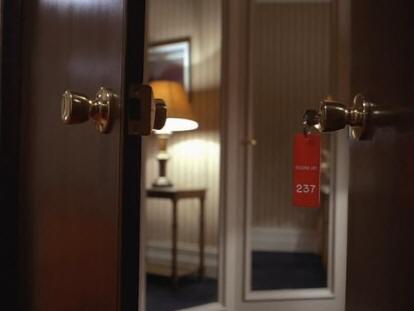 USA Today
: When it comes to choosing a hotel, which of the following is most important to you: Location? Cleanliness? Security? Rate?
Only one answer garnered more than 40% of the vote in a new survey of 1,000 people, and that is...
Cleanliness.
The poll's full results:
Cleanliness 43%
Price 23%
Location 19%
Security 11%
The rest of the votes went to "I don't know," "Other" and "None of the above."
Tsk-tsk from a risk-averse insurer. The results don't go over so well with Chubb Group of Insurance Companies, the property and casualty insurance giant that sponsored the June survey.
"Travelers should take safety precautions more seriously, and travel security should be higher on their checklist than cleanliness," said Jim Villa, a senior vice president and North American manager for Chubb's accident and health business. "It seems that more people are concerned about housekeeping than security."
On that note, just think about ESPN's Erin Andrews, who was once stalked and filmed by a predator who's now in prison.